To the people who are responsible for Programming "This War of Mine",
I have a very interesting idea that involves expanding on the two-dimensional aspect of this game which will help it feel a bit more three-dimensional.
Instead of having just one plane of movement, why not have two instead? Or even three?
Adding more planes of movement would help to significantly increase the amount of explorable area inside a structure without having to increase its height.
I have already found a working example of this mechanic in a very old game from 1997 called "Tintin: Prisoners of the Sun".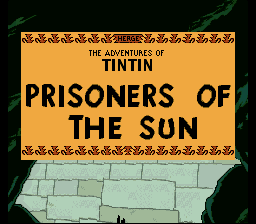 This game is very unique in the fact that the main character, Tintin, is not always restricted to just one plane of movement.
In some of the levels, Tintin can go into the background and even into the foreground.
This really helps the levels feel more vast and requires players to think differently on what they need to do and how to get to where they want to go.
I am confident that this mechanic can be successfuly implemented into This War Of Mine without having to drastically change the game from a simple, traditional 2D side-scroller into a complex, 3D open-world environment.
But if you feel that this idea is too big for the current game, I understand.
Maybe you can save it for use in the sequel.
And if you were wondering why I didn't just post this in the Suggestions thread, I really felt that this was significant enough to warrant having its own thread and discussion.